Minneapolis
CNN
 — 

A 119-degree day in Phoenix hits like a blast of hot air from the oven with no relief in sight, and for a business owner like Lyn Thomas, there's hardly any avoiding it.
Thomas serves up authentic Cajun and Creole dishes from recipes passed down through generations at her Zydeco's Louisiana Kitchen Food Truck and her newly opened Zydeco's 2 Geaux walk-up window.
But at a time when the summer desert heat comes sooner, grows more extreme and lingers longer (Phoenix has seen temperatures north of 110 degrees for 23 days), it's not realistic or safe for Thomas to park her truck and wait for customers. So instead, she's shifted gears to build up a catering business in the meantime.
"The heat, it's just miserable, I don't know how to explain it other than you feel like you're breathing in hot air," she said. "Even at nighttime, the sun is down, but it's still hot."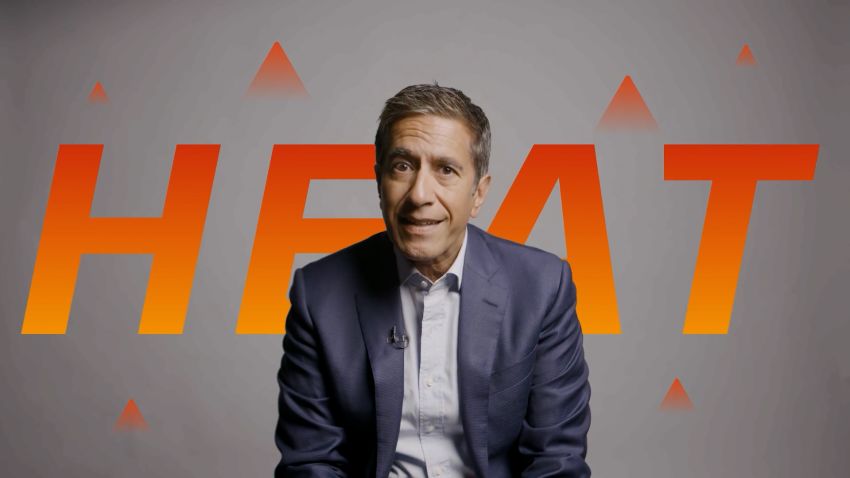 This is what happens to your body when temperatures soar
In the dead of night, the temperature remains in the triple digits.
As Phoenix and a large chunk of the United States bake under a record heat wave, the massive swath of extreme heat is not only taking a toll on millions of Americans, it's also driving up costs for businesses and putting pressure on the economy.
While the true economic impact has yet to be tabulated for this weather event — the nature of excessive heat, its varying effects and sizable reach make that a tall order — recent studies have shown that extreme heat could cost the United States $100 billion annually from the productivity loss alone. If left unchecked, it could sap away one-sixth of global economic activity by the year 2100.
"The recent heat waves and scorching summer temperatures demonstrate the economic cost of heat stress," Chris Lafakis, Moody's Analytics' director of economic research, wrote in an emailed response to a CNN query. "Heat waves can cause mortality and produce disruptions in business continuity. Heat waves can also stress regional power grids, driving up the cost and availability of space cooling."
Workers, especially those who work outdoors, are less productive, Lafakis added. Moody's Analytics estimates that chronic physical risk from heat stress could reduce worldwide GDP by up to 17.6% by 2100.
"The way that heat hits us, our thinking gets slowed down, our concentration is really tough, our hand-eye coordination is off, we're tired, we make mistakes," said Kathy Baughman McLeod, director of the Adrienne Arsht-Rockefeller Foundation Resilience Center at the Atlantic Council, which in 2021 released a report analyzing the potential $100 billion in productivity losses.
The losses are steepest in sectors such as agriculture and construction, but no industry or business is immune, she said. Even if an employee works in an air-conditioned environment, it doesn't necessarily mean they are afforded the same luxury at home, she said, adding that disruptions in sleep could lead to exhaustion and poor performance the following day.
"The heat is accelerating so quickly that our self-perceptions of risk are not keeping pace," she said. "And so that also means as an employer, our perceptions of our workers' risks are not keeping pace either."
The Arsht-Rockefeller center is trying to build awareness of this "invisible, silent risk" by testing the naming of heat waves and creating a health-based warning system, she said. And while states such as California have heat-specific worker protection requirements, there are no national regulations in place.
In Holtville, California, a farming community known as the "carrot capital of the world," the temperature neared 115 degrees on Wednesday.
That's about eight degrees warmer than the 30-year average, but Jack Vessey wasn't batting an eye. He's a fourth-generation farmer in California's Imperial County, the hottest county in the West.
"It's just a part of living in the desert," said Vessey, who runs produce grower and shipper Vessey & Company.
While extreme heat is nothing new to Vessey and his crew, the family operation closely abides by the state's regulations for preventing heat illnesses, and the field supervisors closely monitor the nearly 100 workers out prepping the fields for the coming planting season.
"Ice, water, shade; make sure everybody on the ranch has that available to them," he told CNN. "We start work a little earlier and try to end a little earlier as well. We don't want anybody getting hurt out there."
Over in Texas, the Lone Star State's climate allows for roofing to be a year-round business; but right now, the heart of the hot summer is the slow season for companies like Roofer Chicks.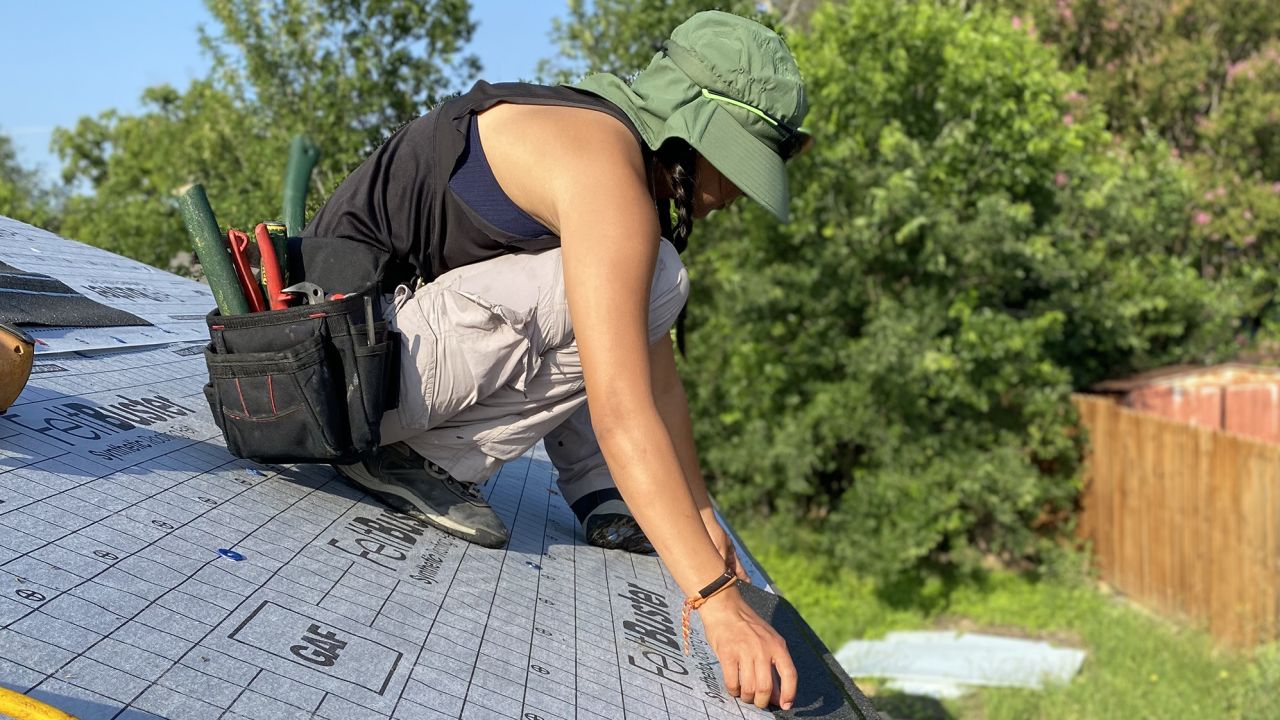 The New Braunfels-based roofing contractor still keeps busy enough in July and August, but the work itself takes longer, especially in 100-degree days. Jobs take about twice as long to allow for breaks and ensure worker safety, said owner Ami Feller.
"On the roof, you can add, for sure, 20 degrees; I think it's even more than that," she said, adding that under certain temperatures roofs can be scalding to the touch and the materials can tear apart more easily.
An important part of Feller's job has become education.
"The worker is typically young, typically super-fit, and they might feel a little bit nauseous and they just blow it off — and then it becomes too late," she said. "Because it comes up on you fast, and you lose time with it if you don't stay on top of it; and I've had a hard time explaining that to people who are young, because they think they're invincible."
And for many operations, that extends to keeping animals safe as well.
Just south of Santa Fe, New Mexico, in the tiny town of Los Cerrillos, Harrold Granthan has run the Broken Saddle Riding Company horseback riding center for 30 years.
"Every summer we have a stretch [of excessively hot weather], where it might last from four days up to a week," he said. "It's common, and we avoid riding."
Any riding that occurs is done on the margins — in the mornings or at sunset — and care is taken to ensure the horses have enough protection from the heat and access to water, he said. On hot days, they'll drink about 15 gallons of water, triple what they drink on average.
The Phoenix Zoo, which has a $20,000 annual budget for water bottles and electrolyte packs alone, has made a slew of accommodations to ensure patrons, zookeepers and, especially, the animals are safe during the summer months, said Bonnie Mendoza, chief operating officer and chief financial officer.
For the animals, that includes the addition of pools and shade in many of the habitats, "bloodsicles" and fishsicles — frozen ice pops with blood and fish, respectively, from the animals' diets — and access to air-conditioned indoor environments. For the humans, that includes a free tram to reduce walking time, plenty of water and beverages on-hand, preventative maintenance to ensure the cooling systems run smoothly and reduced hours.
However, this record-breaking heat already is forcing broader operational changes, Mendoza said. The zoo announced plans this week to further shave its already reduced summer hours to 7 a.m. to 11 a.m. from 7 a.m. to 1 p.m.
"We recognize that there will be revenue losses, but we also are looking at the attendance trends that have already, over the last decade, shown a dramatic drop-off of the last couple of hours of being open," she said. "So if it's going to be a ghost town on campus, we're going to adjust accordingly."
Further adjustments may be in store for the longer run to ensure the protection of the animals, patrons and staff and to manage costs and guard against financial losses.
"We have to look at the potential of our business model shifting to a nine-month facility going forward," she said.
On-premise consumption is the lifeblood for many craft breweries, and at Arizona Wilderness Brewing's two Phoenix-area locations, the outdoor patios serve as critical arteries: They account for roughly 60% of overall revenue, said Zach Fowle, the brewery's head of marketing.
Save for a few brave souls here and there, the typically bustling patios have grown mostly barren. And sales have sunk accordingly, to near levels not seen since the pandemic.
With some revenue going flat, it makes it all the more crucial to ensure that everything inside the operations — the patrons; the employees; the kitchen staff who work over the 350-degree fryers; and, of course, the beer — is appropriately cooled.
The brewery's operators dropped $2,500 on a new evaporative cooler for one of their kitchens, they're putting in additional air movers, and they're shelling out even more for preventative maintenance to help avoid the Whac-A-Mole repair game.
"The brewing process hinges on keeping beer cold, and the hotter it gets outside, the bigger temperature differential there is, the harder your A/C units are going to be working," Fowle told CNN. "So what we see almost every summer is our coolers will break down just because they can't keep up with the amount of work they have to put in to keep the beer cold."
They've successfully avoided having to dump beer due to temperature; however, the extreme weather patterns have upturned one of the biggest beer releases for the sustainability- and conservation-driven brewery: The seasonal and highly popular watermelon Gose beer will launch two weeks later because of harvesting delays.
"We work pretty closely with farmers, and they're at the mercy of the weather, and then that impacts their supply, which then impacts our menu, which then impacts our team and our guests," said Justus Swanick, head of restaurant operations at the brewery.
Excessive heat has long been an issue that outdoor-specific industries have to manage; however, the increasingly extreme nature of these events will increasingly be a drag on businesses and the economy, said Joshua Graff Zivin, an economist and University of California San Diego professor who has studied heat's effect on workers.
"You think about the kind of heat we're seeing now, and there's not an early enough time to start to make this work," Graff Zivin said.
That leads to diminished hours worked and, ultimately, to less output, he said.
"This might be the first time in modern US history where we might see a small dip for quarterly GDP, if not annual," he said. "It's not crazy to imagine this quarter's GDP is going to look a little bit different."
link